Name: Cirrus Xiahem
Age: 12
Looks: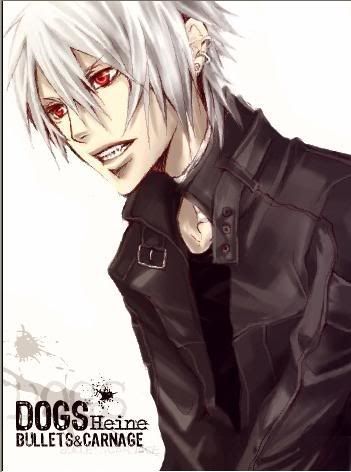 Gender: Male
Village: Hidden Stone Villiage
Ninja Rank: Genin
Clan: The Xiahem clan has no rich past history. Cirrus is the first and only member of the clan, currently, that is a shinobi. Everyone in his past has been basically poor, unsuccessful farmers. But, because of his families farming skills, he has started to major in plant jutsu.
Personality: Prefers to travel, prefers to be alone at times, kind, and forgetful at times.
Special Characteristics: Color changing eyes based on mood.
Element(s): Earth
Skills/Specialties: 1. Plant/Earth Ninjutsu 2.
Jutsu:
Earth/Plant Jutsu-
Earth Breakdown Jutsu-
Rank-A
Manipulates an area of the Earth to make rocks, statues, earthquakes, etc...
Mud Clone Jutsu-
Rank-B
The user can make clones made of mud, but wherever there's mud, these clones can regenerate.
Ninja Art: Fertilization Jutsu-
Rank-C
Allows plants to grow enough to use to hide and make battle-field out of.
Ninja Art: Flower Frenzy Jutsu-
Rank-B
Flowers spring up out of nowhere and start to wrap up around opponent.
Ninja Art: Petal Dance Jutsu-
Rank-C
Using his swords, Cirrus is able to produce pedals with every strike, then, camouflage into them.
Ninja Art: Petal Armor Jutsu-
Rank-C
Pedals start to stick to Cirrus's body. after a little bit, his whole body is covered in a pedal armor 2 inches thick. Strongest after using pedal dance jutsu.
Thorn Slash-
Rank-D
Thorns grow on the fingertips to b about 8 inches long. They are very sharp and can slash through almost anything. They also nearly impossible to break, but making the ends blunt is possible too after use.
Ninja Art: Petal Armor, Stage 2-
Rank-B
When the petal Armor is on for long enough, 5 giant thorns/spikes come out of the users bak to be about 1 yard long, and a thorn on the face/nose part to make it like a horn. This improves his attack and defenses by about 15%
Ninja Art: Petal Armor, Stage 3, The Garden Rhinocerous-
Rank-A
The user can only use this jutsu after using Stage 2 for a little bit. The user's petals in the armor shift to a Rhino-like body. The arms then get covered with thorns and so do the legs. It basically looks like a rhino, except 5 thorns 1 yard tall on his bak, and thorns on all over his arms and legs. The user's attack and defense increase about 56%, but wears him out after using this jutsu for so long.
Ninja Art: Poison Pine Needle Jutsu-
Rank-C
The user shoots thousands of poisonous pine-needles at the foe. If hit, they inject poison into the enemy that can paralyze them for as long as the poison is in them, but if not extracted after 2 days, the enemy dies.
Earth Style: 5 Mud Dragon Blaze-
Rank-S
The user makes a mud dragon after performing a series of handsigns. Then, he can release the others at anytime. These dragond are 125 m. tall. They can also shoot 15 ft. in diameter mud bombs and cannonballs made of mud out of their mouths. No weapons or lightning jutsu can effect them. If you throw a shurikan or kunai or sword etc... it will be absorbed by the dragons. If you use any lightning jutsu, it will also be absorbed and make the dragons more powerful. Takes a serious amount of chakra.
Earth Style: Mud Submerge Jutsu-
Rank-B
Allows the user to slip under the ground like water. To the user, it's like water, but it's still hard as rock to the foe.
Chakra Jutsu-
Name: Reality Clone Jutsu
Rank: A
Effect: The user can only make 5 copies of himself with this jutsu. It's a level more advanced than the shadow clone jutsu. When the user creates this clone, it's the same exact as the user. It can takes hit, kill others, etc... and not disappear. The only way to make it disappear is if the user let's their chakra stop and end the jutsu.
Flashstep-
Rank-B
Teleports the user a certain distance, depending on the chakra amount.
Chakra Bone-
Rank-A
The user focuses his chakra into his bones, tissues, etc...to make them bend and be as flexible as Mr. Fantastic.
Chakra Pulse Jutsu-
Rank-C
By using his own chakra, the ninja is able to cover his hand in chakra. When it makes contact, it is able to shove a damaging pulse through anything and knock it out.
Chakra Disk Jutsu-
rank-B
By using his own chakra, the ninja is able to make a disk that can float in air, be used as a weapon-like throwing disk, and a shield. A basic upgrade of Chakra Shield Jutsu.
Chakra Wire-
Rank-B
Wires made out of chakra come out of the users fingertips. Anything that they wrap around, the user can control.
History/Background Story: Cirrus was born in a small, badly homed house. He grew up in a poor family, learning and gaining knowledge only by the gardening of plants. When he first attended the ninja acadamy at the age of 10, he started to develop jutsu based off of plant jutsu and majoring in the eath element. So, now at the age of 12, even though he is a genin, he's started to explore and know his way around about everywhere. He usually goes off by himself at times, although, one night, he was attacked by a shadowy figure. Ends up, he has become part vampire, so he never sleeps and only eats meat. This is why his eye colors change based off of mood. This a secret. Nobody knows about him.
Name: Plant Transformation
Rank: A
Element: Plant/Earth
Description: Only can be learned by a member of the Xiahem Clan. By transfering chakra into the ground, into an object, the user can transform a plant such as a tree, into anything. These transformations can not be killed. The only way to stop it, is to totally oblitterate it, or hit the user.
Name: Swordsman Skill: 1000-to-1 Katanas
Rank: A
Effect: The user throws a katana at the foe with a wire and summoning symbol tags tied to the wire. Sanji then sends chakra up the wire, creating an additional 1000 katanas to the one.
Name: X-Scissor Division
Rank: B
Effect: The user crosses his katanas and make each one slide off the other, which creates an "X" shaped wind that can reach a distance of 20m. It travels at about 60-75 mph, depending on how hard they rolled off of each other. This jutsu is useful for disengaging wired traps, paperbombs, etc...
Name: Katana Tornado Top
Rank: B
Effect: The user spins with his katana pointed outward. The fast he spins, the stronger the wind and blade. As he spins, a wind tornado will form around Sanji. After a minute or two. Sanji will release his katana, which are tied to wire, and twirl around by a wire. This helps him with his long distance attacks.
Name: Katana Breaker Jutsu
Rank: A
Effect: The user covers his katana in chakra, and once it makes contact with another blade or katana, it'll slice it in 1/2.
Name: Summoning - Stone Venus
Rank: A
Effect: The user plants a chakra seed into the ground, causing a giant, stone, 100m tall Venus Flytrap to come out of the ground. This flower-beast is uneffected by lightning, water, or fire jutsu.
Name: Tree Castle Barrier
Rank: A
Effect: This jutsu creates a castle of strong Redwood Trees, near 300m high, like a tall tower. The wood of these trees are impervious to fire, or not effected by fire. This is used to make a field with forests and a variety of other flowers and plants.